The Iowa Shrine Bowl All-Star Classic game is an annual football game played each July featuring 92 of the best football players in the State of Iowa. To date, the Iowa Shrine Bowl has raised nearly $3.0M for Shriners' Children.
The 51st playing of Iowa Shrine Bowl will occur on July 22, 2023 at the UNI-Dome in Cedar Falls, Iowa. Players and cheerleaders from across the State of Iowa will attend camp in the days leading up to the game. During camp week, the players and cheer leaders prepare for the game, build lasting friendships, and have opportunities to learn about the impact they can have on less fortunate children. The highlight of Shrine Bowl week is the Shriners' Children Mini-Camp. Hospital patients from across the Midwest join the players on the UNI Dome field and interact, play games, and share stories. On the eve of the Shrine Bowl game, we celebrate all of the game participants and their families at an Honors Banquet.
The week concludes with a parade on Saturday morning featuring the 2023 Iowa Shrine Bowl King & Queen, the 2023 Shrine Bowl Players, Cheerleaders and Coaches, joined by Shriners from across Iowa. Finally, at 4:00 PM on July 22nd is the kick-off of the Iowa Shrine Bowl game.
Shriners' Children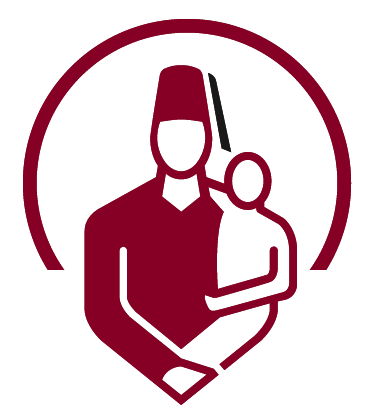 Funds raised during the Iowa Shrine Bowl are distributed to the Shriners' Children orthopedic hospitals and burn centers in the Midwest and to each Shrine Center's Transportation fund to transport patients to and from hospitals and clinics.
In October 2020, the Shriners Children's Twin Cities announced a new partnership with Blank Children's Hospital in Des Moines to provide specialty orthopedic care to children in Central Iowa. Physicians for this clinic will be provided by Shriners Children's Clinics and will provide a wide range of pediatric services, including care for fractures, hip dysplasia, spine conditions, cerebral palsy and issues that arise due to gait abnormality.